WellBeing Comes From Alignment With The Source Of It Within Us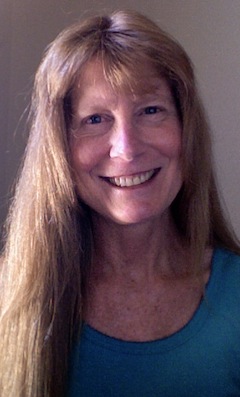 Hello and welcome to WellBeing Alignment! I'm Kai. :-)
If you've found your way here, you are anywhere from "less than satisfied" with the quality of your life at one end of the spectrum, to hurting and miserable at the other end of the spectrum. I'm glad you've found your way here because I think you'll find a lot here to help you.

Here is the essence of what you'll discover and explore on this site and in the sessions I offer: At the root of all suffering, trauma, and dis-ease is a false belief that we are separate from Love, Source, God, The Divine (Please insert the name you know It by.). Therefore, the CURE for all suffering, trauma, and dis-ease is to bring awareness, love and forgiveness to those places within us where we think (usually unconsciously) that we are unlovable and are cut off from God. The result is the removal of our self-imposed blocks to love, healing, and the abundance of everything our Beautiful Hearts resonate with.
Sounds simple doesn't it.
Actually, it is. However, it is not always easy, as I'm sure you've already discovered. Healing on any and all levels is a gradual process for all of us and takes a lifetime of exploration and practice, beginning with learning how to love yourself first. We align ourselves with wellbeing layer by layer. On this site you will find lots of support to help you along the way.
It is my heart's desire that you discover the vast stream of love, light and healing that resides inside you every moment. It may take some gentle nudges and support for you to find your own unique alignment with it, but yes, it really IS already there inside you.



What This Site Can Help You With
You probably have a busy life so I'll get right to the point. I know you want clear, trustworthy, practical information that helps you …
Release, bring love to and heal what hurts – whether it's physical, mental, emotional, or spiritual
Find YOUR kind of happiness, or at the very least, peace, within the ups and downs of your every-day life
Learn how to love yourself as well as others
Open up the flow of abundance in all arenas of your life
Discover, explore, and align with your spiritual Source
Get in touch with your own unique inner guidance
This site is dedicated to bringing you awareness and support on these and other components of wellbeing to help you in your day-to-day life.


Check It Out For Yourself
With a lot of exploration and inner and outer help I've discovered an inner peace, healing and joy that is available to all of us all the time. All that you need to do is align with the Source of it inside you to experience  light, love, vitality and joy.
It brings me the greatest joy I've ever known to share what I've discovered with you. So, I really mean it when I say, "Your happiness is my happiness." It really is!
I know that words are cheap. Why should you trust me? What could I possibly have to say that could help you? Maybe nothing. But you won't know unless you check it out, will you? :-)
It's all free information, including the WellBeing Stream Ezine, so you have absolutely nothing to lose. And… you just may find something here that can completely transform your life, or at the very least, point you in that direction.

"The incredible energetic benefits of our first healing session are still manifesting more than a month later. It is amazing how much your healing has opened in me – Thank You!!! :-) I've been experiencing waves of healing and releasing past images, voices, thoughts. You have brought me forward on my path in the best possible way."
~ P.R.



What Will You Find Here?
Healing Sessions …
I offer WellBeing Alignment Sessions that access the infinite flow of Light and Love within you to open up and "jump start" your own self love and self-healing flow of Life Force. This energy alignment can assist you in healing areas of energetic constriction that may be holding you back from healing in conscious or unconscious ways – physically, mentally, emotionally or spiritually.
With Energy Healing Therapy, you can learn a do-it-yourself method for letting go of negative energy in your body, mind, emotions and your whole being.
Alignment With Your Source …
Tap into the root of happiness and find your Source of wellbeing that is always here for you, no matter what.
Find out Who God is – to YOU and a way to Let Go and Let God, instead of trying to find your way alone.

Experience your emotions in a whole new and exciting way. Learn to use them as the infallible guidance system that they are. This system is your personal compass, and is uniquely tailored to you. It is totally free, and is available 24/7! There is more support on emotional healing here as well. Check out the links over on the left side of this page.
Healing Relationships …
Starting With Your Relationship With Source And With Yourself …
Discover The Awesome Healing Power Of Meditation …
By learning Chakra Meditation you can clear, heal, balance and energize yourself. Regular chakra meditation clears and enlivens your vital energy centers for healing and wellbeing.

Want to quickly uplift yourself? Doing White Light Healing Meditation on a regular basis increases the light quotient of your entire energy field. This unlocks your natural healing capacity, uplifts you and increases your overall wellbeing.

With Violet Flame Meditation you can consciously access powerful frequencies that dissolve lifetimes of unresolved, unhealed energies with love and light.
More Tools For Spiritual, Emotional, Mental And Physical WellBeing…
These links are a sampling of what you'll find on this site. Please refer to the navigation links on the left and the Site Map for a more complete list of topics. This site is updated regularly, so be sure and check the Blog for the most recent additions.


Suffering Is Optional 
I care about what happens to you and the quality of your life. Why? For most of my life I was just not a happy person. However, with a lot of guidance from within, I found my way into wellbeing using the nudges and suggestions you'll find on this site. Now, I want everyone to know that suffering is optional. This is so important, I just have to say it again…
… Suffering is optional!
We do have physical, mental, and emotional pain while living in this physical realm, but we don't have to suffer over it. That's the part that is optional. To get started, exercise your power of choice and align with happiness and wellbeing. This takes practice, yes, but you can do it! This site, the WellBeing Stream Ezine, and the WellBeing Alignment Sessions I offer are here to help you.


Infinite Possibilities Are Open To You
Once you see that suffering is optional, you will see that there is an unlimited universe of other possibilities besides the ones that you thought you had to live. And ALL of these possibilities are available to you right now.
I wish for you the conscious experience of all the peace, freedom, love, joy, and light that already exist within you, right now, in this moment. May you experience peace with every step of your journey.
Kai
PS… I don't want you to miss out on anything so be sure and sign up for the free WellBeing Stream ezine (over on the right side of the page). You'll receive notifications of: Half-Price Specials and other deals on WellBeing Alignment Sessions, and new material posted to this site. Each issue also usually has an article or two on practical ways to keep yourself aligned with joy, love, vitality and abundance in your every-day life.
To keep updated, also check out the Blog which lists new information on this site. On that page you can also subscribe to an RSS feed (no email address required), which brings you up-to-the-minute notifications of site additions and changes.
I hope you'll connect with me on Facebook too! (There is a Facebook box over on the right side of this page.)


Like This Page?
The WellBeing Alignment Blog keeps you up-to-date with additions and changes to the WellBeingAlignment.com website. Subscribe here.
For energy cleansing I offer WellBeing Alignment Sessions where you are guided through a natural process to connect with your Inner Source of love and release trauma.
My most frequently asked questions about WellBeing Alignment Sessions are answered here, including how these sessions work, and what we do in them.
Here are some client responses to give you an idea of what we do in a Wellbeing Alignment Session for trauma healing, energy cleansing, and chakra balancing.
You'll find session prices here for WellBeing Alignment. Sessions can be ordered using your PayPal account or a debit / credit card if you don't have a PayPal account.
Learn how to clear yourself of trauma and negative energy with Energy Healing Therapy. Step-by-step, do-it-yourself guide for self energy healing.
When we truly let go and let God, our awareness opens into our only real Source of strength, safety, freedom, joy, wellbeing, and the most tender love there is.
The miracle of forgiveness healing is the fastest way to release suffering and live in peace. It is the "un-doer" of all limiting beliefs and guilt, as well as mental, emotional, and physical blocks.
Without self forgiveness, we cut ourselves off from feeling our connection with Source. Forgiving yourself opens your inner door to love, light, healing, abundance and wellbeing.
Learning how to forgive is one of the most important things you can learn. Holding grudges hurts yourself far more than anything another has done to you. Here is a way to forgive yourself and others.
Personal accountability for our feelings unlocks the door to self-healing and wellbeing. This practice gives us direct access to our unconscious wounding, allowing it to be healed and released.
Many of us have a surprising amount of emotional pain and suffering in our energy field that lies below our conscious awareness. In order to heal and release it, we first need to acknowledge it.
Knowing how to love yourself is extremely important. Self love is at the very core of wellbeing, joy, self-empowerment, and your ability to create and enjoy the kind of life you want.
Until we learn self-compassion, we stand outside our own love and feel separate from Source. This creates all our dis-ease. Showing compassion for yourself is an essential part of your healing.
One of the biggest questions most of us have is how to overcome fear. During a week of terror I learned what causes fear, what our deepest fear comes from, and how to be free of it.
You CAN overcome depression, as well as all the related emotions that seem to pull you down. In this article you'll learn how you create it and then how you can prevent depression.
The key to understanding emotions is to recognize them as an amazing guidance system. They are not to be gotten rid of or changed. When we understand them they are a great ally.
Easy and powerful spiritual meditation methods for beginners and experienced meditators. For aligning with God, bringing peace, healing and forgiveness to ourselves and others.
Regular chakra meditation transforms your life by clearing out and enlivening your vital energy centers. This is the most direct way I know to heal ourselves on all levels of our being.
Want upliftment? Regular white light healing meditation increases the Light quotient of our entire energy field. Use for individual and planetary healing, upliftment and overall wellbeing.
Use Violet Flame Meditation to access powerful Fifth Dimensional frequencies that dissolve lifetimes of unresolved energies with love / light. A potent tool for both individual and collective healing.
Who is God to YOU? What is God to YOU? Intuitively we know that Higher Power is the Source of our life force and wellbeing. For our healing, we need to begin conscious communication with It.
At the core of who we are is the root of happiness. To find happiness we just need to align with our Self!
The Stream of Life is a Divine Aspect that flows through us all, carrying us Home. She effortlessly carries us along in her sensual flow, gently caressing everything in her path.
The first step to happiness is to make deliberate use of our awesome power of choice. When we decide we are going to be happy no matter what, the Universe moves in miraculous ways to get us there.
Learning how to be happy is one of the most important things you can do for yourself and everyone around you. These tips can help you tap into a vast source of happiness inside yourself.
Vulnerability is the doorway to love, and gives us access to true strength. Armor, usually erected at a young age, causes most of our adult suffering. Awareness of it is a big step toward freedom.
Mind power is an awesome tool for wellbeing. Use it to break free of limiting beliefs and access your unlimited Source of love, joy, creativity and everything your heart truly desires.
Breaking free of the superego is essential for anyone who wants wellbeing. How much of your life force and freedom to move forward is being subconsciously squelched by this false god in your mind?
Your creative gifts are a doorway into wellbeing and the fulfillment of your life path. They will lift you out of negativity and up into joy and the conscious experience of your spiritual essence.
The Law of Attraction is the underlying force that creates the content of our lives. It is the principle by which all things manifest. Learning how to consciously work with it can transform your life!
Are you rich in love, prosperity and joy? Is your life fulfilling? Abundance is already yours by The Law of Abundance. However, your experience of abundance depends on your alignment with it.
Having an attitude of gratitude is to look for what we are naturally grateful for and turn toward it. This opens the doorway to the Source of wellbeing within us.
Here are inspirational books on spirituality, emotional and psychological healing, physical healing and diet, energy healing, inspiring fiction and music for wellbeing.
Free downloads to help you become aware of how you create suffering so that you can make a different choice and live in peace instead!
Join our ezine newsletter and mailing list for new information and updates.
At a young age, the words "Who Am I?" arose in my mind. The answer came in an automatic turning into Truth at the core of myself. I knew this that I am is at the core of everyone and everything.
Want more information about sessions? You can write me a note on this page. Here you'll also find answers to the most common questions I receive by email, about me, what I do, and what I offer.
Trying to remember where on this site we talked about a specific subject? Just use this handy search feature to find all the places that refer to whatever subject you type in.
Navigational Site Map to help you find your way around WellBeingAlignment.com.