Wondering what to do?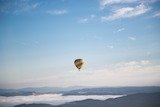 "It's not about doing, it's about ALLOWING."
~ Eckhart Tolle
In order to know the best way to deal with something in your life right now, you have to first be willing to NOT know what to do. To admit that you simply don't know.
Most of us are conditioned to believe we have to figure out the solutions to our problems from our minds.
What I've discovered, however, is that if we rely ONLY on our minds, our options are quite limited. All the mind really knows is the past, which it generally projects into the future, recreating the same painful scenarios over and over again.
To truly have access to the best way to go in any situation, we have to first let go.
Right now, in this moment, bring attention to your breathing. Notice what you are experiencing in your body.
If you feel places that feel tight or uncomfortable, let go of resisting those sensations. Allow tightness and uncomfortableness to simply be here as it is. Give up labeling it as anything. Instead just watch the unnamed sensations.
Breathe from your belly. Watch your breathing. Give up trying to DO anything right now. Just be here. Breathing. Watching your breathing.
In this moment right NOW be willing to not know what to do for your career, health, relationships, your life.
BE here right now. Not in the past or future but right NOW. Not in your thoughts but in your direct experience right NOW. Breathing. Letting whatever you're aware of be as it is.
Notice the SPACE that everything is arising in. BE this SPACE. You already ARE this SPACE. Empty. Not holding onto anything.
When the time comes to "do" something about something in your life, you'll know. You'll feel an inclination to turn right, left, forward or even to go backward.
From this SPACE within which thoughts and all your experience is appearing and disappearing in, the best possible (and often surprising!) path will open up for you. And you'll sense its warm, trustworthiness.
Answers will simply come to you when you need them. This happens when we ALLOW them to come to us instead of pushing to get to them or to create them from our heads.
Remember, the mind can only offer up the past. But when we rest in Space, CONSCIOUSNESS can then (and only then) inform the mind of something fresh, new, and what is most needed in your current situation.
Just be HERE, NOW and BREATHE... the rest will take care of itself.