May 23, 2017
Do What Your HEART Wants To Do
(Part One)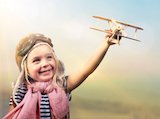 Awhile back I talked with a dear friend who has victoriously come through a bout with cancer. After chemotherapy, then a year of healing from the chemo, she is now free of cancer.
I was inspired by the deep, powerful insights she shared. Through this wisdom she decided to stop doing anything she doesn't want to do. This really caught my attention. Something simple and profound within me was uncovered.
Later, contemplating her words, my mind rebelled: "If I only do what I want I'll be selfish."
Then I realized if we do what our HEART's natural inclination WANTS to do, we would never hurt another living being. We would be in alignment with the truth of the One Being we all are together.
This is one of the ways Truth guides us in this life for the greatest good: When we notice what we naturally WANT to do we are in tune with what WANTS to happen in our lives for the One Consciousness. It is the direction energy naturally wants to flow, without us trying to manufacture something from the mind only.
We don't have to push for healing or awakening to the truth of being or to control or manufacture anything in our lives. Doing that may appear to give us something for awhile, but in the end sabotages the way life WANTS to take us, which is always the best thing for all life.
If an inspiration comes to do something that is for the greatest good, energy will automatically flow to do it. We don't have to force ourselves to create something.
Going with the natural flow of things keeps us in harmony with all life. And we ARE all life.
We appear to be separate beings, but there is only one "thing" going on here and it is life. Aliveness. Everything in this dream, even inanimate objects, shines with the aliveness of the One Reality we all are. All forms will change and at some point disappear, but the source of all of them is eternal. It has always been here, and will always be here, even while the forms that appear within it are constantly changing.
I began putting my friend's wisdom to work in my daily life, and it sure is making life simpler!
Rather than mentally weighing the pros and cons of any decision, we can be present in THIS moment and check within to see what WANTS to flow naturally. As we look within to see which option lights up the most, the other options fade more to the background.
Here's an example: When I take my vitamin supplements in the morning, I no longer follow the daily regimen I had set up for myself. Instead, I notice which ones I naturally want to reach for, those I feel a natural flow and warmth toward.
(See Part Two below to continue…)