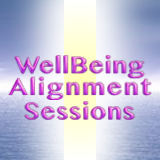 Spiritual Energy Healing – WellBeing Alignment Sessions

Are you feeling stuck? Want to move forward but not sure how? I can coach you through a process that can help you become aware of an Infinite Source of Guidance and Healing that is already within you right now in this moment.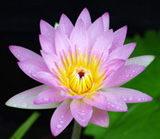 These Might
Help Also:
Energy Healing Therapy – A Do-It-Yourself Guide To Release Negative Energy
Learn how to clear yourself of trauma and negative energy with Energy Healing Therapy. Step-by-step, do-it-yourself guide for self energy healing.
The Miracle Of Forgiveness Healing – Accept, Forgive And Release All Suffering
The miracle of forgiveness healing is the fastest way to release suffering and live in peace, joy, and wellbeing. It is the "un-doer" of all limiting beliefs and guilt, as well as mental, emotional, and physical blocks.
Emotional Pain – To Heal It We Need To Acknowledge It
Many of us have a surprising amount of emotional pain and suffering in our energy field that lies below our conscious awareness. In order to heal and release it, we first need to acknowledge it.
How To Overcome Fear
One of the biggest questions most of us have is how to overcome fear. During a week of terror I learned what causes fear, what our deepest fear comes from, and how to be free of it.
Healing Blame And Projection
Personal accountability for our feelings unlocks the door to self-healing and wellbeing. This practice gives us direct access to our unconscious wounding, allowing it to be healed and released.
Self-Compassion Opens The Door To Self-Healing
Until we learn self-compassion, we stand outside our own love and feel separate from Source. This creates all our dis-ease. Showing compassion for yourself is an essential part of your healing.
How To Love Yourself
Knowing how to love yourself is extremely important. Self love is at the very core of wellbeing, joy, self-empowerment, and your ability to create and enjoy the kind of life you want.
How To Forgive Yourself
Without self forgiveness, we cut ourselves off from feeling our connection with Source. Forgiving yourself opens your inner door to love, light, healing, abundance and wellbeing.
How to Forgive Others With Love And Compassion
Learning how to forgive is one of the most important things you can learn. Holding grudges hurts yourself far more than anything another has done to you. Here is a way to forgive yourself and others.
Understanding Emotions – Our Remarkable Guidance System
The key to understanding emotions is to recognize them as an amazing guidance system. They are not to be gotten rid of or changed. When we understand them they are a great ally.
Seven Easy Spiritual Meditations For Beginners And Seasoned Meditators
Easy and powerful spiritual meditation methods for beginners and experienced meditators. For aligning with God, bringing peace, healing and forgiveness to ourselves and others.
Chakra Meditation – Clear, Heal, Balance And Enliven Yourself
Regular chakra meditation transforms your life by clearing out and enlivening your vital energy centers. This is the most direct way I know to heal ourselves on all levels of our being.
White Light Meditation
Want upliftment? Regular white light healing meditation increases the Light quotient of our entire energy field. Use for individual and planetary healing, upliftment and overall wellbeing.
Violet Flame Meditation - Transmute And Uplift Your Energy Field
Use Violet Flame Meditation to access powerful Fifth Dimensional frequencies that dissolve lifetimes of unresolved energies with love / light. A potent tool for both individual and collective healing.
Your Power of Choice
The first step to happiness is to make deliberate use of our awesome power of choice. When we decide we are going to be happy no matter what, the Universe moves in miraculous ways to get us there.
Vulnerability Is A True Strength
Vulnerability is the doorway to love, and gives us access to true strength. Armor, usually erected at a young age, causes most of our adult suffering. Awareness of it is a big step toward freedom.
Mind Power – How to Break Free of Limiting Beliefs
Mind power is an awesome tool for wellbeing. Use it to break free of limiting beliefs and access your unlimited Source of love, joy, creativity and everything your heart truly desires.
The Superego – Breaking Free Of A False God
Breaking free of the superego is essential for anyone who wants wellbeing. How much of your life force and freedom to move forward is being subconsciously squelched by this false god in your mind?
Your Creative Gifts Are Your Road Map To Wellbeing
Your creative gifts are a doorway into wellbeing and the fulfillment of your life path. They will lift you out of negativity and up into joy and the conscious experience of your spiritual essence.
The Root of Happiness Is Inside Us
At the core of who we are is the root of happiness. To find happiness we just need to align with our Self!
Who Is God To YOU? Find Out By Talking To God
Who is God to YOU? What is God to YOU? Intuitively we know that Higher Power is the Source of our life force and wellbeing. For our healing, we need to begin conscious communication with It.
The Law Of Attraction – How We Create Our Lives
The Law of Attraction is the underlying force that creates the content of our lives. It is the principle by which all things manifest. Learning how to consciously work with it can transform your life!
The Law Of Abundance – Learning To Receive
Are you rich in love, prosperity and joy? Is your life fulfilling? Abundance is already yours by The Law of Abundance. However, your experience of abundance depends on your alignment with it.
Attitude of Gratitude – Turning Toward WellBeing Naturally
Having an attitude of gratitude is to look for what we are naturally grateful for and turn toward it. This opens the doorway to the Source of wellbeing within us.
Inspirational Books And Music
Here are inspirational books on spirituality, emotional and psychological healing, physical healing and diet, energy healing, inspiring fiction and music for wellbeing.
Free Downloads For WellBeing Alignment
Free downloads to help you become aware of how you create suffering so that you can make a different choice and live in peace instead!
Join My Ezine Newsletter and Mailing List
Join the WellBeing Stream ezine newsletter and mailing list for new articles, information and updates, and to find out about half-price specials and other deals for WellBeing Alignment Sessions.
WellBeing Alignment Blog
The WellBeing Alignment Blog keeps you up-to-date with all additions and changes to the WellBeingAlignment.com website.