Testimonials And Client Responses From WellBeing Alignment Sessions

The following are client responses to give you an idea of what we do in WellBeing Alignment Sessions.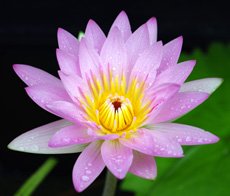 "Hi Kai,
I hope you're doing great and all the best things are always coming into your life.
I write this to let you know my deepest gratitude toward you, for all the works you share that saved my life.
When I found you 3 months ago, I was deep in pain and lost. I broke up with my boyfriend and felt so much pain as I didn't know what to do. Before that, I know self-love is the way to help me but I didn't know how to love myself, there was a big hole in my heart. And I searched on internet in crazy pain about "how to love yourself" and luckily I found you. Yes, I skipped your teachings at first, as I thought "what the hell is saving me by feeling my deep pain, by letting it express fully as it is and accept it totally." 
But then, your articles draw me back since I read The Power of Now and it says the same thing. I tried your exercise and the changes began.
I fell deep into my pain whenever it came, and I actively invited more painful feelings and memories and embraced them all. There were many nights I couldn't sleep because the pain was so deep and lasted so long. I let it be. And now, I'm living in greatest joy, happiness and peace.
I healed myself, and I realized, the reason I loved that man so much was because I didn't love myself, and he was the source of my love. And now, I feel the love within me, for me, and live in so much joy. I stop looking for love outside because it's so full within me. 
I can't express enough to let you know how happy and great it is to me and I can't thank you enough. I'm so different from who I was, and I love everything about me, around me now. Thanks so much.
And I want to let you know too that I healed my relationship with my mom. It was hard. I didn't think I could do it. I even thought, well ok I accept that I can't love her no matter what.  But by gradually accepting her, the love begins and our relationship is getting better now.
There're so much to say, but all I want to express is my greatest and deepest gratitude to you. You saved me and I was born again, and my life is so meaningful now. I wish you all the best, all the blessings and so much peace in your life.
Greatest love to you."
~ Trang Tran
"Kai, thank you. Our Wellbeing Alignment Sessions together have helped me along my path more than I can possibly express.

You are a wonderful person, kind, caring and understanding. Not only do you offer such invaluable support during your sessions, you are also direct in your responses and intentions. This combination makes these sessions so powerful.

I highly recommend these sessions to anyone who resonates with Kai's material and her own journey. You won't be disappointed.

There is nothing like connecting with someone who understands you so profoundly, has been through hard times like yourself, and has come through the other side with such love and compassion.

The service you are offering to this world is precious. Thank you again and I look forward to more Wellbeing Alignment Sessions together."

~ Jacqui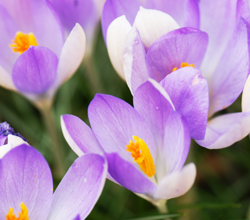 "Kai Hu is a warm and gentle woman to work with anyone suffering and looking to deepen their relationship with themselves and their inner Beingness. She has walked the walk and is the real deal. She is a beautiful healer and she helps people to connect to their True Being!"
~ Kelly

"I'm doing fantastic....Thanks to you!!

I continue to use your technique of observing the body sensations during any emotional upheaval and it's made a tremendous difference to my life… Thank you so much.

God bless you with many more opportunities to bring peace and joy into people's lives! Lots of gratitude…"

~ Ushadevi Nandapurmath

"Thank you for our session on Saturday. It was so very lovely, actually very powerful, and just the 'midwifing' I needed to break from my dark haunt. I am already feeling so much lighter and so excited about what I am opening to. I am also excited about working through my relationships with the tools and  exercises you gave me! Thank you, thank you again."

~ Julieanne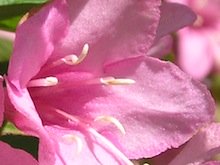 "I just have to say 'thank you' so much for the wonderful session this last Saturday! Wow!!

I am still processing and learning from it. The work you did with me has helped me tremendously. I feel like I have stepped into a new phase of my life. You told me my inner child was excited to share stuff with me and that my root chakra had wisdom I would now tap into.

Since that day I have a whole new outlook on life. It feels like I am gaining new knowledge and understanding that I didn't have before. Since 'meeting' this little girl inside me, I feel like this is the first time in my life that I have truly begun to forgive and love myself.

Thank you for the wonderful work you do!"

~ Cheryl Jindra
"Dear Kai, your guidance has been so powerful and healing – my sincere thanks and appreciation to you for sharing such a beautiful gift!"

~ Zephyr Horowitz-Johnson

"I'm so grateful for our session. I had an amazing shift and understand how to work with these energies in a different way. I'm so grateful for meeting you. I would love to talk to you for hours. Thank you so much! Lots of love…"

~ Michael Jagroo

"Words cannot adequately describe how profound my two sessions with you have been. Our work together has been transformational beyond my greatest hopes and expectations. I have never worked with a more gifted mentor and healer who had such a deep understanding of who I am, and of the underlying thoughts and limiting beliefs perpetuated by my ego that have served to keep me small.
You saw right through my words and mental confusion, cutting straight through my ego's games, and peering into my soul. By pinpointing very specifically what has been at the heart of my 'stuckness' and frustration, you empowered me with full knowledge of these underlying beliefs, and then gave me powerful strategies to 'catch' them and to turn them around.
As we did several beautiful exercises together to put this into practice, you were able to show me the many guises of my rather sneaky ego, and to help me to recognize it's strategies so that I can move out of its trap(s) and back into the fullness of my being.
Empowering one's clients to take full responsibility for their thoughts and subsequent creations/manifestations is the mark of a master 'old soul' teacher. And, you did so with great clarity, love, grace and compassion – for that too, I am most appreciative.
Your depth of understanding is unparalleled. I have never felt so deeply UNDERSTOOD by anyone. I know that it is not my purpose (or perhaps even my right) to be understood by others in this lifetime, but rather, it's my purpose to understand them.
Nevertheless, to have a mentor who 'gets' me so completely – and sees through my ego games and darkness right through to my light (and loves me anyway) – buoys my spirit and fills me with an indescribable lightness of being. And that is what I carry forward from yesterday's session. How does one say thanks for such a profound gift of renewal and love!?
Thank you for giving me the key to free myself, Kai! You are a treasure. Much love and my deepest appreciation."

~ Amy Painter

"Hi Kai. Thank you for the lovely session. I am enjoying connecting with your pointers and tools to remind me who I really am and found the tools we worked with so beautifully simple, effective and expansive. Thank you again."

~ Kathryn Davies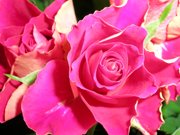 "I want to thank you for the session yesterday. The universe brought the perfect fit for me with you and your gift. The way you have brought self inquiry into this work is an amazing missing link that 'fits.' It feels like the first sign of feeling the restriction in the heart is actually the sign that it's opening!! With tons of gratitude and love, thank you Kai!!! Peace, coming from an increasingly more peaceful heart. :-)"

~ Will Coy

"Dear Kai, the incredible energetic benefits of our first healing session are still manifesting more than a month later.  IT IS AMAZING HOW MUCH YOUR HEALING HAS OPENED IN ME – THANK YOU!!! :-)  I've been experiencing waves of healing and releasing past images, voices, thoughts.  You have brought me forward on my path in the best possible way."

~ Paula Rich

"Hi Kai!  I wanted to thank you again for your help on Friday. I'm so appreciative. I've been on your newsletter list for quite some time and have visited your website many, many times. But nothing compares to speaking directly with you. I've been processing, I guess you'd call it – up and down – but being aware from a different point of view. I feel I'm on a clearer path thanks to you!"

~ Karen Brace Adams

"It was one of the most powerful, deep and beautiful sessions I have had. There is a consummate gentleness with both your channeled way of being and your earth plane way of being. I felt cherished, loved and totally nurtured. The amount of work was astounding for one session."

~ James Stallcup, Denver
"Kai, thank you for working with me last night. I really wasn't sure what to expect from the session, however, I couldn't be more pleased. The insights into myself and my son were so accurate that it was shocking, in a wonderful amazing way. I have already begun the homework and look forward to continue to clear away the negative vibrations to allow more of the light to shine through. A million stars of gratitude."

~ Rita Maloney

"The session was wonderful. I felt an immediate shift in my feeling/thinking and also a change in my heart and abdomen - less or no pain. Incredible! Thank you!!"

~ Margi Ness
"I just want to thank you so so much because you have given me such a gift. It's hard to put into words, but there is a lightness and a feeling of safety, and when I am scared I feel safe so much faster and more easily. And somehow I am able to sense that I am connected to the Source in a much stronger way than before... or maybe I can just see it now! Much love and gratitude to you."

~ Lara M, Australia

And a few weeks later, from the same person:
"Wow, I am still not able to put into words what you have helped me to experience and to release. I am so beyond grateful for the gift you have given me. The first couple of days after our session, I had the strangest feeling... a feeling of hope, and a kind of general thought that 'everything will be alright.' It was like a kind of gentle mist just in the background of my awareness, and it related directly to the golden light that I experienced in my solar plexus during our session – my power.
It felt strange because I haven't felt or thought that way in the longest time, except I didn't know I was 'missing' it until I had it again! Love and such huge, huge gratitude."

~ Lara M, Australia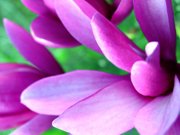 "Just finished my first session with Kai. Wow! What an enlightenment! I can't wait until my next session. Thanks Kai!!"

~ Karen

"Kai, our session was wonderful. You helped me to understand and feel experientially for the first time what I've been yearning to understand and feel for years. Thank you so much. Love…"

~ Sheri
"My session with Kai was over a month ago and I am still at a loss for words to describe how wonderful and deeply validating and healing it was. Right from the beginning of the session, you can feel her unconditional support is real and deep.

Since the session, for weeks I have continued to feel stronger at my core and now have an indescribable feeling of warmth. I highly recommend Kai Hu!"

~ Dawn S., Empathic Life Coach
"I have felt introspective since our session. I feel as though I was given the gift of myself again. My energy seems more stable and I am grounded and bathed in white light. Thank you!!!"

~ D. Dubois
"Kai offers a unique healing experience that I can recommend for anyone. She has a gift of helping the soul and spirit heal and I feel that her work is needed greatly in this world."

~ Amanda, Embody Power, CEO
"Kai's work is very sensitive and aware. She has an ability to navigate internal and psychic energy in ways which invite release and openness."

~ Andrea Jackson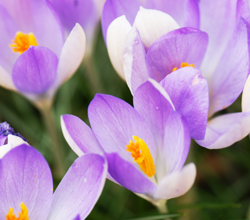 "Thank you so much for meeting with me last week.  It has seriously changed my life.  I have felt so light and peaceful since the session and I am grateful to you for your help. This whole experience has truly brought me back from such a dark place. You have helped me to reconnect with my light and I am so so grateful."

~ Lacey Taylor

"What a breakthrough yesterday!  I feel awash in healing love, and I am deeply grateful to you for guiding me to it.  Over the many years we have worked together (if sporadically), you've never put a foot wrong. You are always able to sense when I might lose focus, and gently guide me back so we can go really deep. Now I am looking forward to how this next phase of healing will unwind! With hugs and love…"
~ Bea
"Dear Kai, each time I use your meditations, miraculous abundance manifests in my life in very tangible ways.  I feel as though I am on my path now – my life is filled with love and happiness through my family, health, and work. Thank you for helping to move me toward enlightenment."

~ Paula
"Thank you for the session yesterday.  I feel brighter and happier today and am more productive than I have been in a long time. Much love and warmth…"

~ Sabrina
"My transformation since our last session has been amazing. 'I' feel considerably less anxious!!!!"

~ Jeremy

"It's been a month since our session and I have to say that I really enjoyed it. There's been quite a lot of releasing and tears but with the process you showed me, it gets a bit easier every time I do it. There is a tender, open space that I had not been able to access consistently before and it is quite wonderful to explore what is actually in there.

I had gone there before, but the amount of guilt that came up for me while going in there and letting go of identifying with the body was just very scary and confusing. So it is very nice to be able to let go of the belief that I'm doing something wrong or being irresponsible towards myself."

~ Tuuli M, Finland

"Dearest Kai, thank you from the bottom of my heart for the session. I wish I could hug you!! It's as if a big weight has been lifted, and I discover what this life is about slowly. The image of the pendulum you gave talked to me.

Your work is so gentle, and so deep at the same time, bringing us to who we are. I hope one day I can help my human brothers too... With all my love…"

~ Carmen


"Things have been changing a lot for me the past year. Coming across the amazingly valuable material on your website and then doing a WellBeing Alignment Session with you was a beautiful Aand important step and turning point on my journey. Thank you so much!"

~ Stephanie Lin
"Working with Kai brought clear and vivid insights into a side of myself I'd never known nor witnessed. The process was gentle and deep, and allowed me to see and embrace with deep compassion and love a side of myself I had suppressed and been afraid to acknowledge for all of my life, thus far.

Now, I am able to recall this part of me, a very real part of me, when triggered and hold her with grace and love, and experience a surrender and healing at a deep level, in every day life. I am very grateful for our time together. Thank you."

~ A.G., Boulder, CO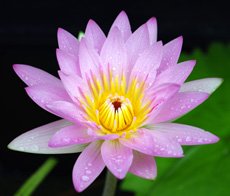 "Thank you for the session in January. I'd like you to know I had a release of some energy shortly after the session. It was kind of kundalini-ish, or at least libidinal-like, in my second chakra. As a result, I got in touch with some deep self-compassion and peaceful presence. In other words, lovely relief."

~ Sheri W., Vancouver BC

"Just that one session with you has greatly impacted my life! My inner child had been feeling bad and unloved and now that I've done a little work with him, it brought me back to that state of bliss and tears of joy!

I want to thank you! I know it was meant to be that I found your site. I already feel so much more confident and am loving myself. It's an indescribable feeling! Much love and light..."

~ J.L.

"After each session with you I always feel a sense of peacefulness which tends to get relegated to the recesses of my being after a few days. This latest session we spoke about 'I am' and The Observer.  After a few days the experience of 'I am / Observer' popped into my awareness during a very busy day. 'I am' is a complete sentence. 
Everything else in this world stems from that.  And 'that' is the God within each of us. It is all we really need. Thank you so much, Kai.  Blessings are wonderful surprises in life and you are one of them."

~ Joyce
"Kai, I felt like we cleared away a ton of stuff in the last session. I feel really different!

After the session I had an 'experience.'  I felt a peaceful happiness that wasn't like any happiness I'd ever imagined. I also felt like I had access to a store of wisdom. It was amazing, and I also knew it would fade. It did, after a day, but I think I can get there again.

Also, I had a not serious but annoying medical condition that seems to have disappeared. I've never been one for the miracle healings, but this seems to have 'stuck.' You're amazing, Kai!"

~ J.S
"Dearest Kai, thank you so so so much for your love and support… and helping me to let go of some layers and get to the next level!  My consciousness has been upgraded!  Feeling tremendous gratitude for your presence on this earth. Love, love, love…"

~ Sabrina
"So many thanks for assisting me in piercing the veil of lifetimes of inherited and accrued energy and emotional patterns."

~ F.T., Ireland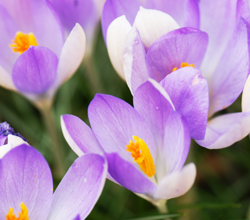 The following reports are all from the same person, reporting after each session. She demonstrates the courage required on the healing path – to be willing to acknowledge and feel our pain while at the same time bringing love to ourselves and calling it in from our deep Source of wellbeing. This is the magic alchemy that facilitates healing and release.

A few days after her first session:

"I want to again sincerely thank you for the healing work you did with me. I am still, slowly processing the experience but since Saturday I've been strongly aware of two things. First, my life has shifted. I'm figuring out, processing the change, but clear many things are changing. Second, I am eternally grateful to you for making your gift available to me for creating a safe space for love and nurturing to fill and for being the kind, compassionate and trustworthy person you are. I look forward to doing more work with you, and Spirit."

Ten days after her first session:

"It has been an interesting week + since our session. After our session, my energy was flowing so freely and I felt energized and full of light. It was such a giddy feeling and lifted the heavy, dark drapes of my depression. I most definitely felt a strong shift occur, but as time has passed the giddy feeling has slowly dissipated and I have felt less overtly exuberant. However, I can still say I feel something shifted.
I just can't seem to put my finger on what it exactly it is. I do know that somehow my core feels stronger, I feel stronger. My struggles haven't changed but they feel less intimidating and temporary. I think doing this session opened a door for me and if I walk through it I will be given opportunity for growth."

Two weeks after her second session:

"The last session was very interesting for me to experience. Driving home I was in progressively worsening pain. I went home and went to bed. I stayed in bed or close to it the remainder of the day and into the next. Monday was a hard day at work. I was in a lot of pain. It felt as though I had been beaten along my entire torso area.
I showered a lot, probably didn't drink quite enough water, and I continued to speak affirmation and love to myself and every time I did so the pain would ease. It was for me a clear message I needed to continue because there was release and healing taking place.
By Tuesday I felt so much better. Twinges would hit me but it was different. I wish in some way I knew what was released but somehow I don't think it matters at all. What matters is that my energies are flowing more clear and free and I'm learning to love myself.
What a gift you have been to me. I don't know enough words to express my gratitude. Thank you for helping me, guiding me through healing. Thank you, thank you, thank you."

~ Ande Nesteby
"Hello Kai!

I used your technique this morning on my knees and lower back. When I got up this morning, the back pain I've had pretty much non-stop for about a month is almost completely gone, and the knee cracking (which I've had for years) is nearly gone as well!

Thank you so much for sharing your insights. I am so blessed!"

~ Stacy Hoffman Farmer

In WellBeing Alignment Sessions...

...you are guided and supported in discovering and resting in Awareness, the truth of your Being, and letting all suffering unwind on its own.

You'll find more information about these sessions here.

Like This Page? If So, Please Share It With Your Friends...

It just takes a few seconds.  :-)   
Thank you!  Love and blessings of light, joy, love and healing to you my friend...


WellBeing Alignment, LLC is a participant in the Amazon Services LLC Associates Program, an affiliate advertising program designed to provide a means for us to earn fees by linking to Amazon.com and affiliated sites.